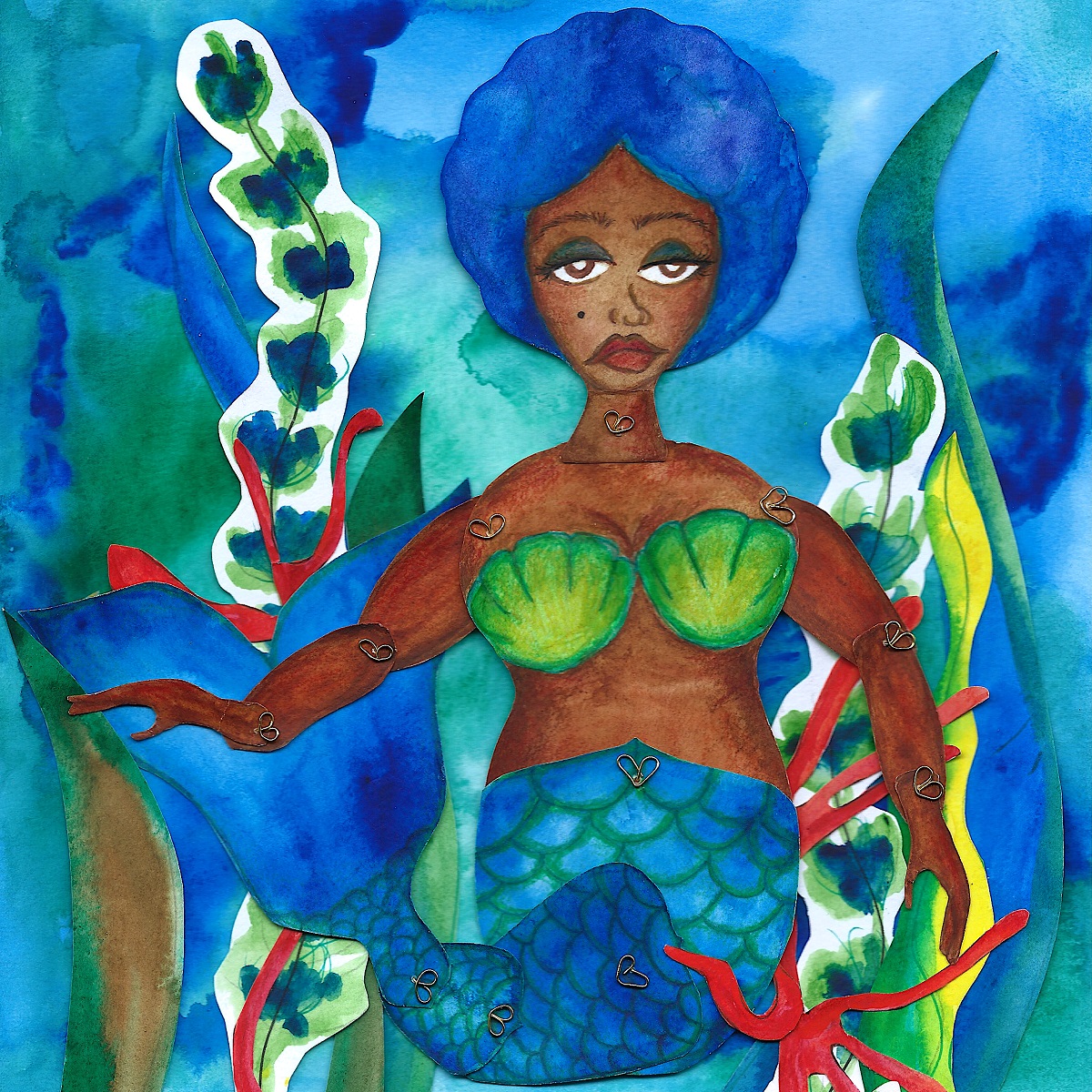 Even Mermaids get the Blues
Collection: iDENTITY | 01 | Vol. 1
Creator: Imani Tolliver

Description:
"Even Mermaids get the Blues"
watercolor, colored pencil, graphite, ink, mixed media Imani Tolliver, 2021
I've always been fascinated by the sea. The vastness of it, the unforgiving beauty and life that needs nothing from human beings, except letting it be. I love creating images of mermaids that are unconventional; curvy, brown, with magnificent afros.