BIT.SHES TOOLBOX
Art + Blockchain + Inclusion
Learning Center:
How To Purchase Tez (XTZ)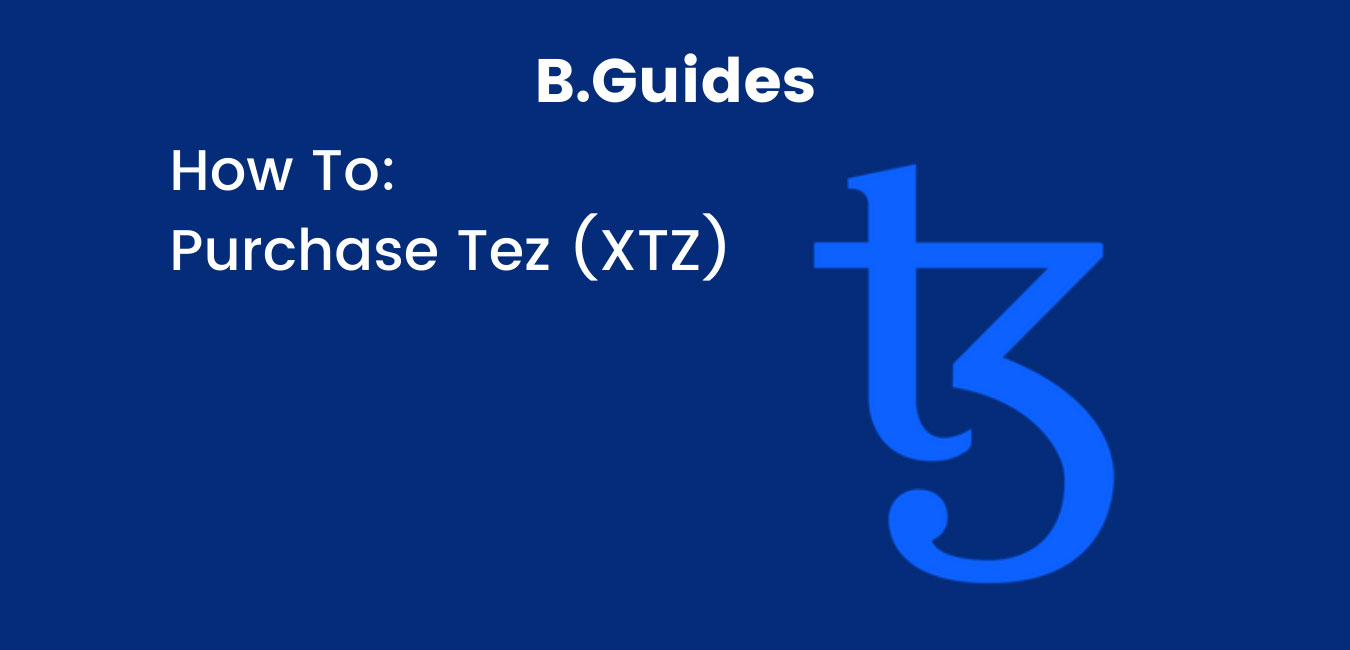 In order to purchase an NFT featured in Bit.Shes gallery, you will need to own some Tez (XTZ). Tez is the cryptocurrency of the Tezos blockchain and can be used to purchase Tezos-backed NFTs.
In addition, you will need a Tezos wallet in which to store your Tez. If you don't have a Tezos wallet and would like assistance in setting one up, check out our guide How To: Set up a Tezos Wallet.
There are many platforms used to purchase cryptocurrencies. We recommend doing your research in order to pick a safe, reliable, and geographically compatible platform.
In this guide we will be using the Coinbase platform.
With that, let's purchase some Tez! (XTZ)
Step 1: Create an account
Navigate to coinbase.com and create your account by entering in the required information and following the necessary steps.
*Note: feel free to use our affiliate link if you'd like to support Bit.Shes!
Step 2: Verify your identity
You will now complete a selection of verification procedures, including uploading a photo of your passport, driver's license, or national ID card.
Step 3: Add payment method
Depending upon your geographical location, multiple payment methods are available to purchase cryptocurrency, including credit cards, debit cards, Paypal, ACH, wire transfer, Apple Pay, and Google Pay. Select your preferred method and link it up to your Coinbase account.
Step 4: Locate "Trade" link
Once you have your payment method linked up to Coinbase, click the "Trade" link found in the top left menu of the Coinbase homepage.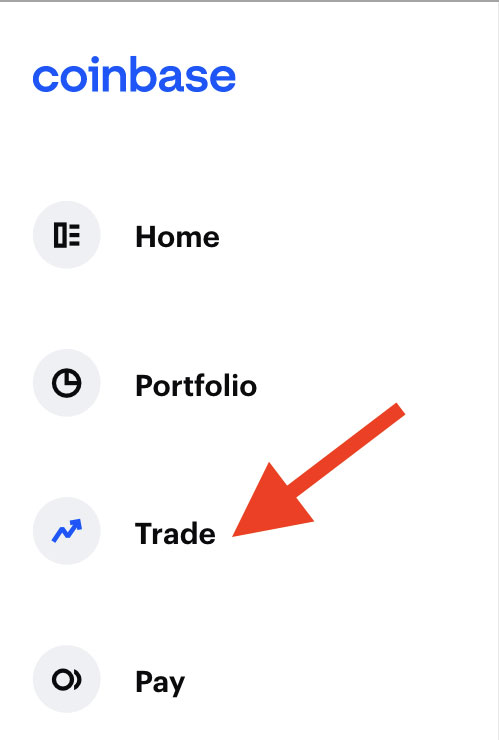 Step 5: Search for Tezos
You will now be directed to a page where you can view all of the cryptocurrencies for sale on Coinbase. Type "Tezos" in the search bar on top.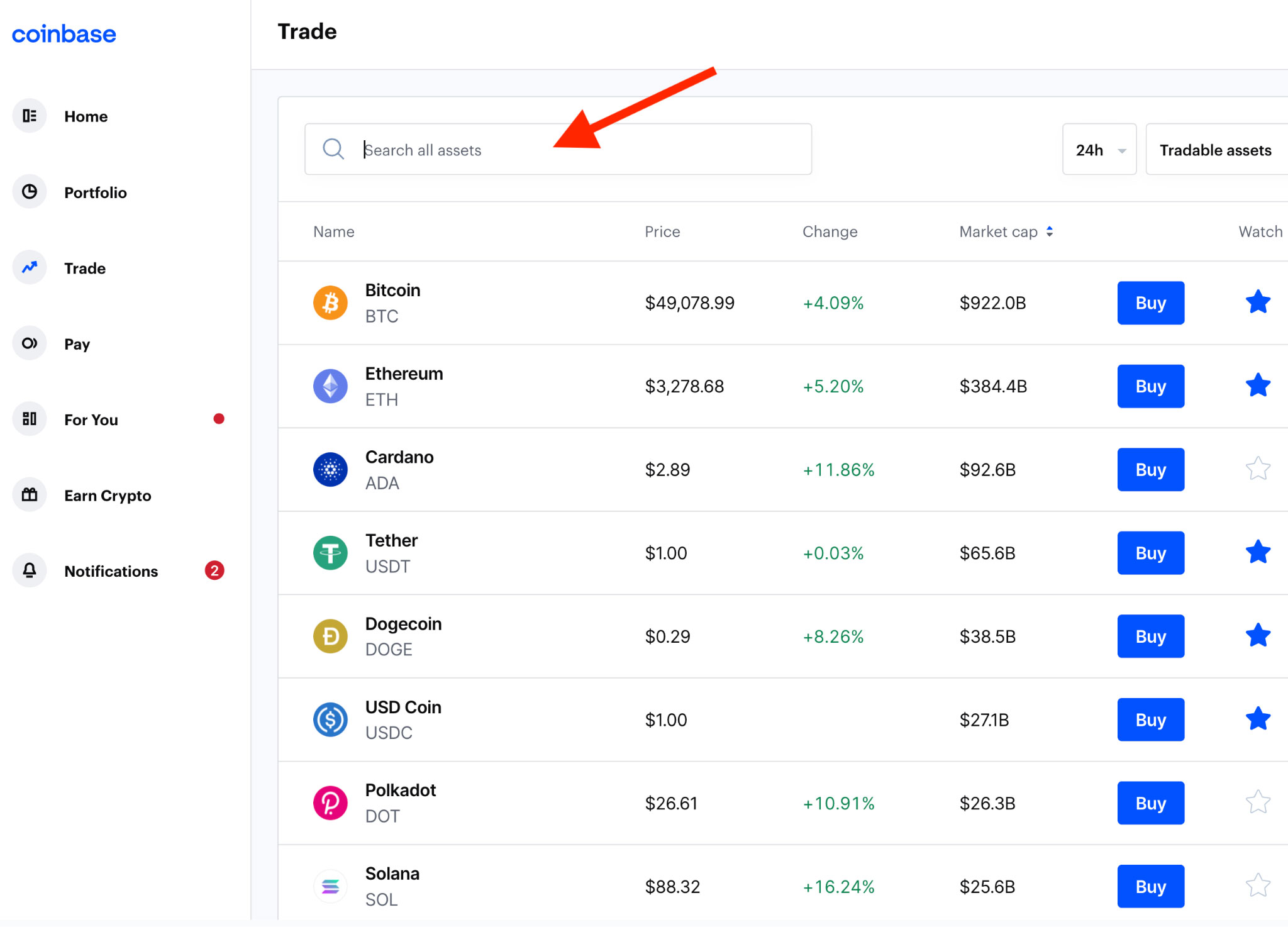 Step 6: Buy Tezos
Click the blue "Buy" button.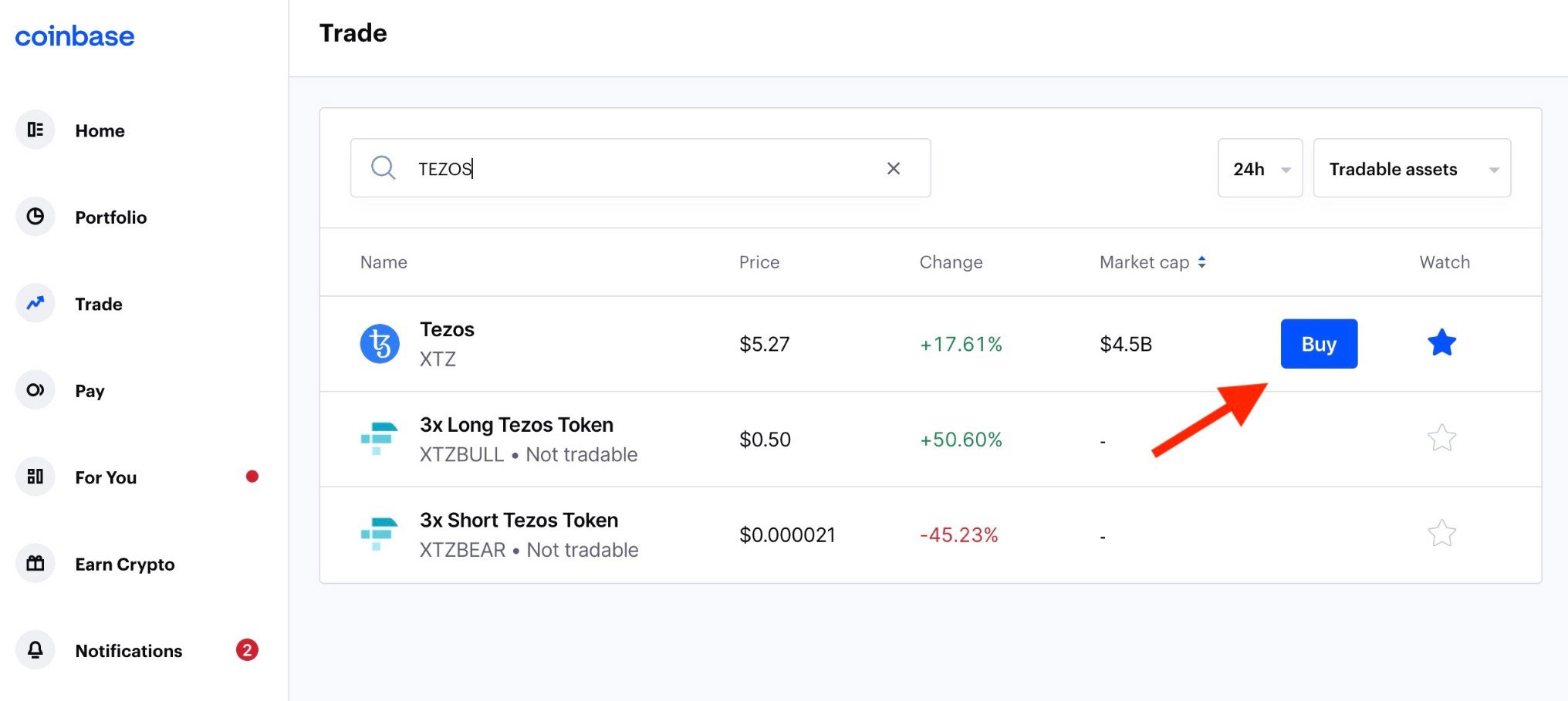 Step 7: Purchase amount
Choose the amount of Tezos that you would like to purchase. Once you click on the amount, an order preview will come up. Provided all looks correct, go ahead and click the blue "Buy" button once more.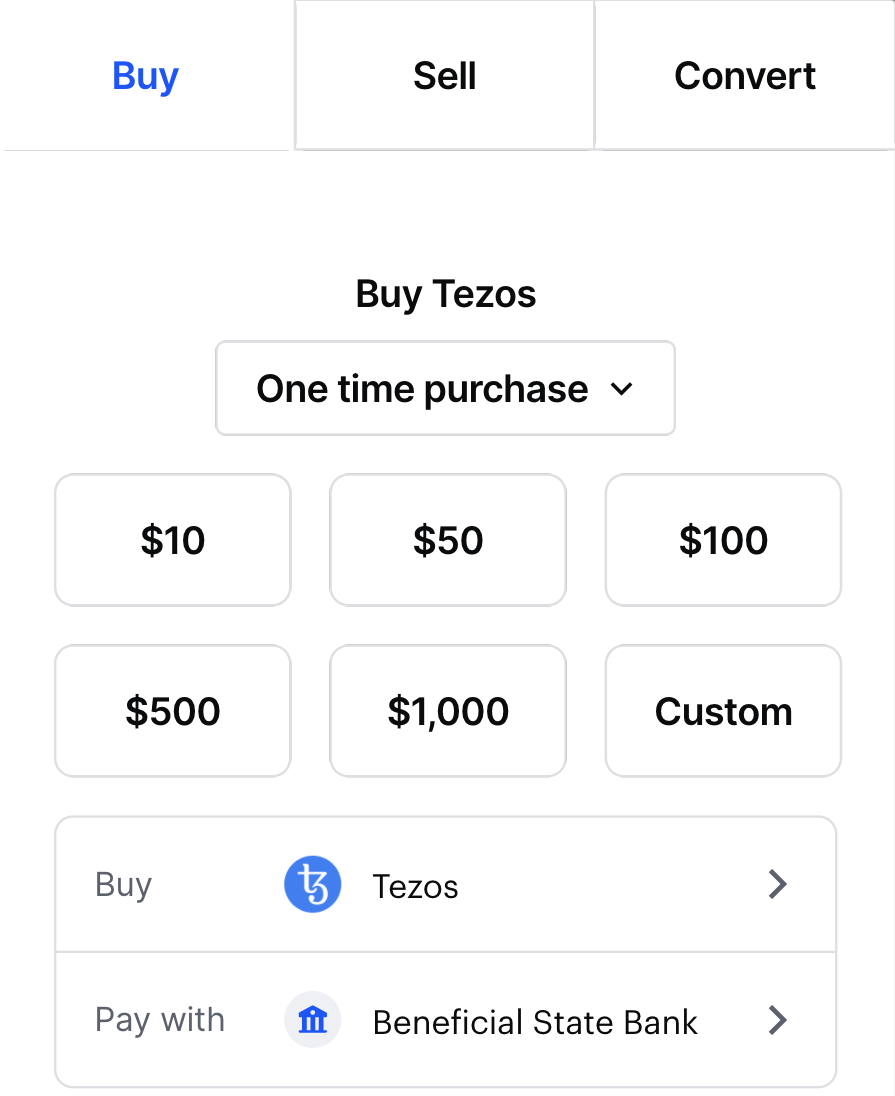 Step 8: Order submitted
After pressing the purchase button, you will receive confirmation that your order was submitted. Check your email for updates.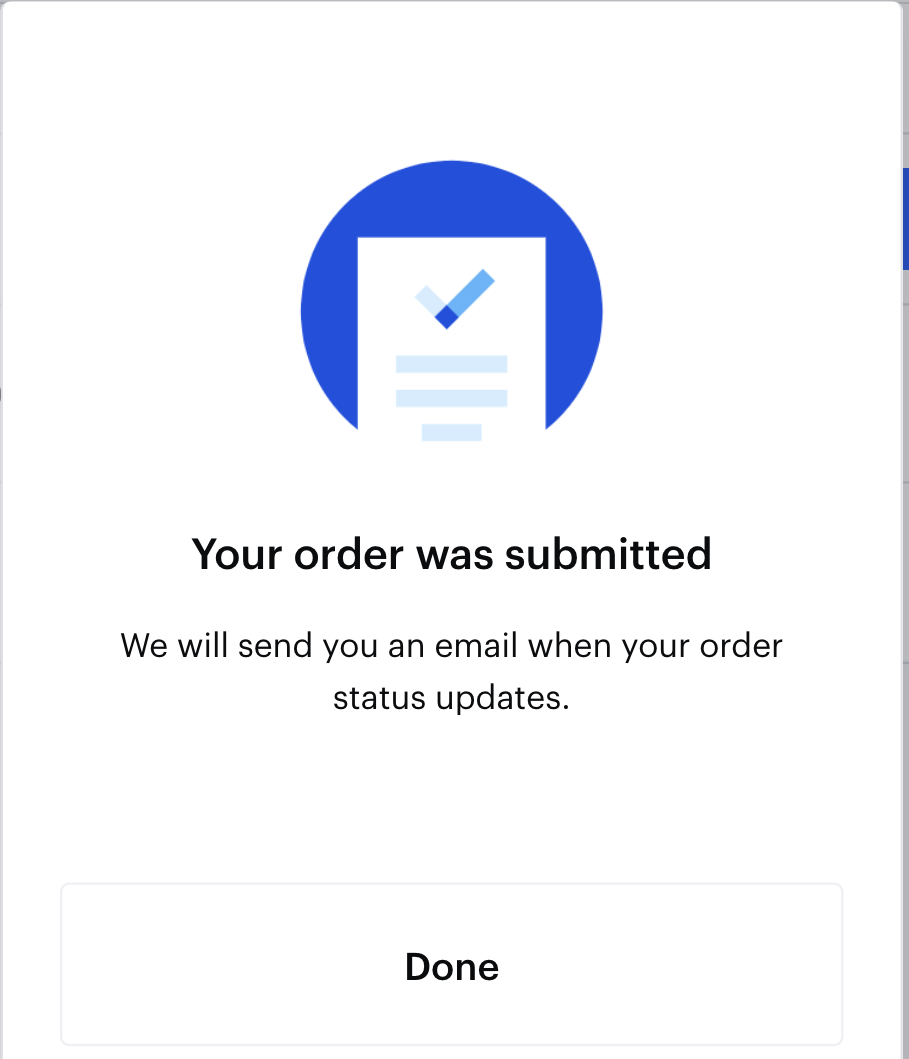 Step 9: Success email
Once the order goes through you will receive an email from Coinbase stating that you have bought Tez and it is available to trade or send.

Great job! You've now purchased Tez (XTZ).