BIT.SHES TOOLBOX
Art + Blockchain + Inclusion
Learning Center:
NFTs Demystified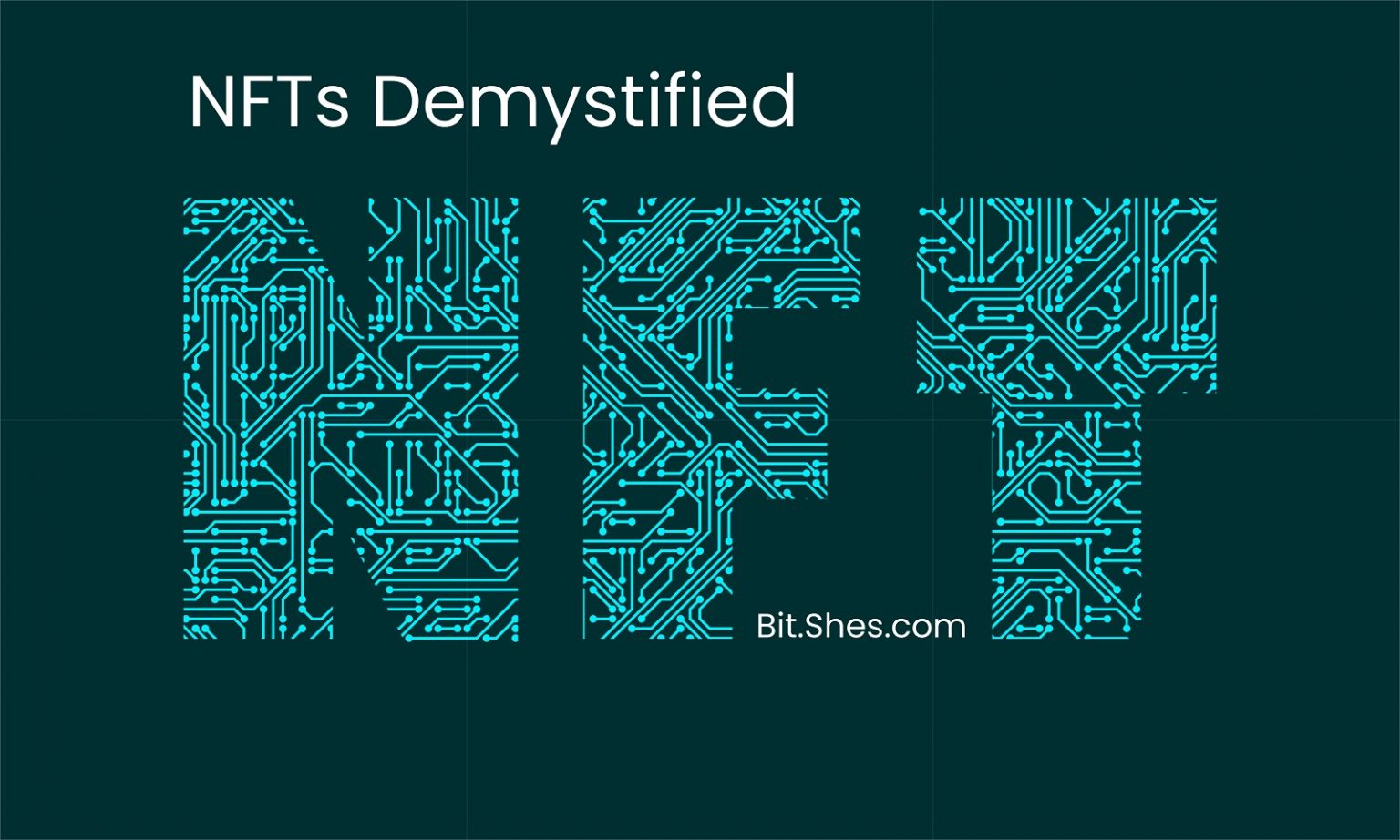 What are NFTs, and What Does "Fungible" Even Mean?
Clean NFTs
Shattered
by artist Christina Strok
How Are NFTs Used?
Key Takeaways:
NFTs are tokenized versions of digital assets such as art, music, games, tickets, memes, and other types of collectibles.
"NFT" stands for non-fungible token. This means that NFTs are not interchangeable as they are unique in their features, value, and aesthetics.
The creation of NFTs can carry a hefty carbon footprint when they are created on a blockchain that utilizes Proof-of-Work (PoW) validation.
Due to growing environmental concerns, many people are seeking more energy-efficient solutions to NFT creation by utilizing blockchains such as Tezos, which employs the more environmentally friendly Proof-of-Stake (PoS) consensus algorithm.
NFTs have a wide array of uses for creatives, businesses, and charitable organizations.